---
SUNDAYS, THIS SUMMER AT RENEW CHURCH
4:00PM, 7755 Tenth Line W., Mississauga
---
---
Renew Church meets for in-person services at 4:00pm every Sunday at 7755 Tenth Line W., Mississauga. Join us for live teaching, worship and children's programs for infants, toddlers and grades K-8.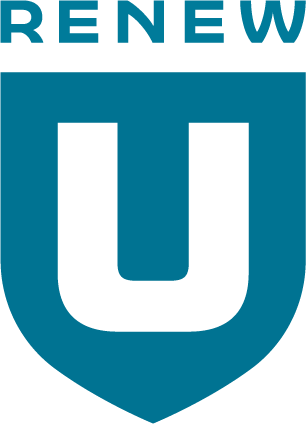 ---
Renew U is our comprehensive discipleship program that is accessible to anyone, anywhere, at any time. Renew U is designed to take discipleship to greater depths and to ensure that followers of Jesus always have new ground to cover. We have a new season of our That Man Called Jesus class starting April 15:
---
NEXT DOOR AS IT IS IN HEAVEN
We all know the command from Jesus to "Love your neighbour as yourself," but we tend to put up fences in our lives. Fences of individualism, self-sufficiency, self-preservation and busyness. Add two years of isolating restrictions, and Jesus' words are more urgent than we've ever experienced. In our three-week series, "Next Door As It Is In Heaven," where we will be encouraged as followers of Jesus to dismantle our fences and to live out simple, faithful presence in our neighbourhoods.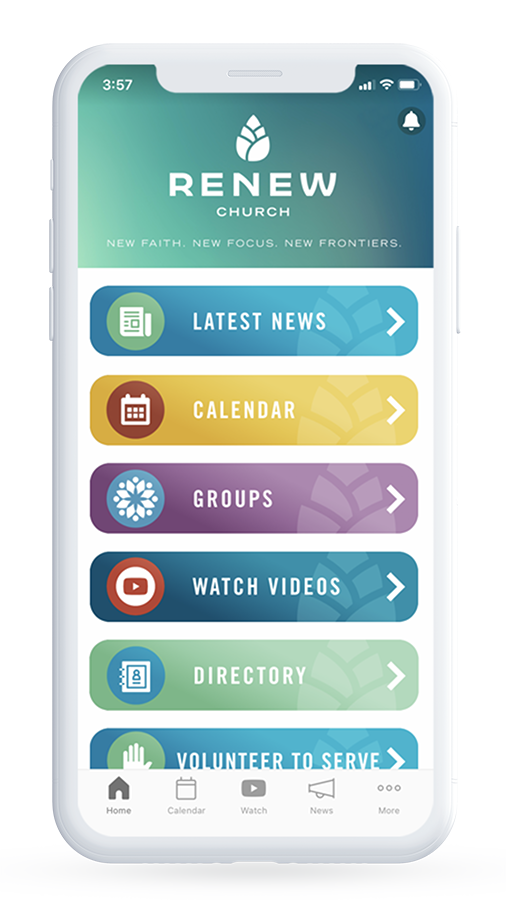 ---
Download the Renew Church Center App
---
Stay connected with everything that's happening at Renew Church with our Renew Church Center mobile app! Available for both iOS and Android devices, the Renew Church Center app provides you with direct access to videos, news, calendar, Sunday registrations and much more. You can even get instant notifications about upcoming events. Download it from the links below:
---


Renew Kids is a fun and safe program for children that takes place at our weekly gatherings at Hope Church Mississauga, every Sunday at 4:00pm. We offer age-appropriate activities and learning for toddlers through to grade 5 students.
Our MVRK Youth program meets Tuesday evenings at 6:30pm. MVRK is open to students in Jr. High (grades 6-8) and Sr. High (grades 9-12).
You might be new to faith, or you just want to check it out. Maybe you're coming back to church after some time away, or looking for a new church home. No matter what brings you to Renew, we'd like to hear from you in order to help you get connected with our church family.
---
New faith. new focus. new frontiers.
Renew Church is a regional Christian church that is active in various communities across the GTA including Mississauga, Milton, Caledon and Cambridge, Ontario. We are currently hosting in-person gatherings on Sunday afternoons at 7755 Tenth Line W. in Mississauga. If you have any questions, please feel free to get in touch with us:
---
---
If you are looking for ways to stay connected to our Renew Church community, or if you or someone you know needs assistance please reach out to us on Facebook, or contact us by email:
---
---