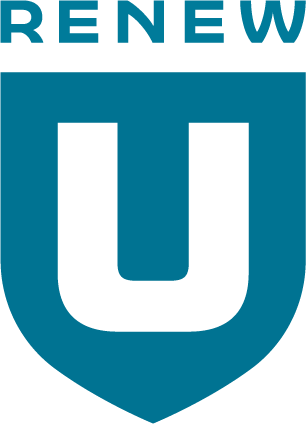 ---
Renew U is our comprehensive discipleship program that is accessible to anyone, anywhere, at any time. Renew U is designed to take discipleship to greater depths and to ensure that followers of Jesus always have new ground to cover.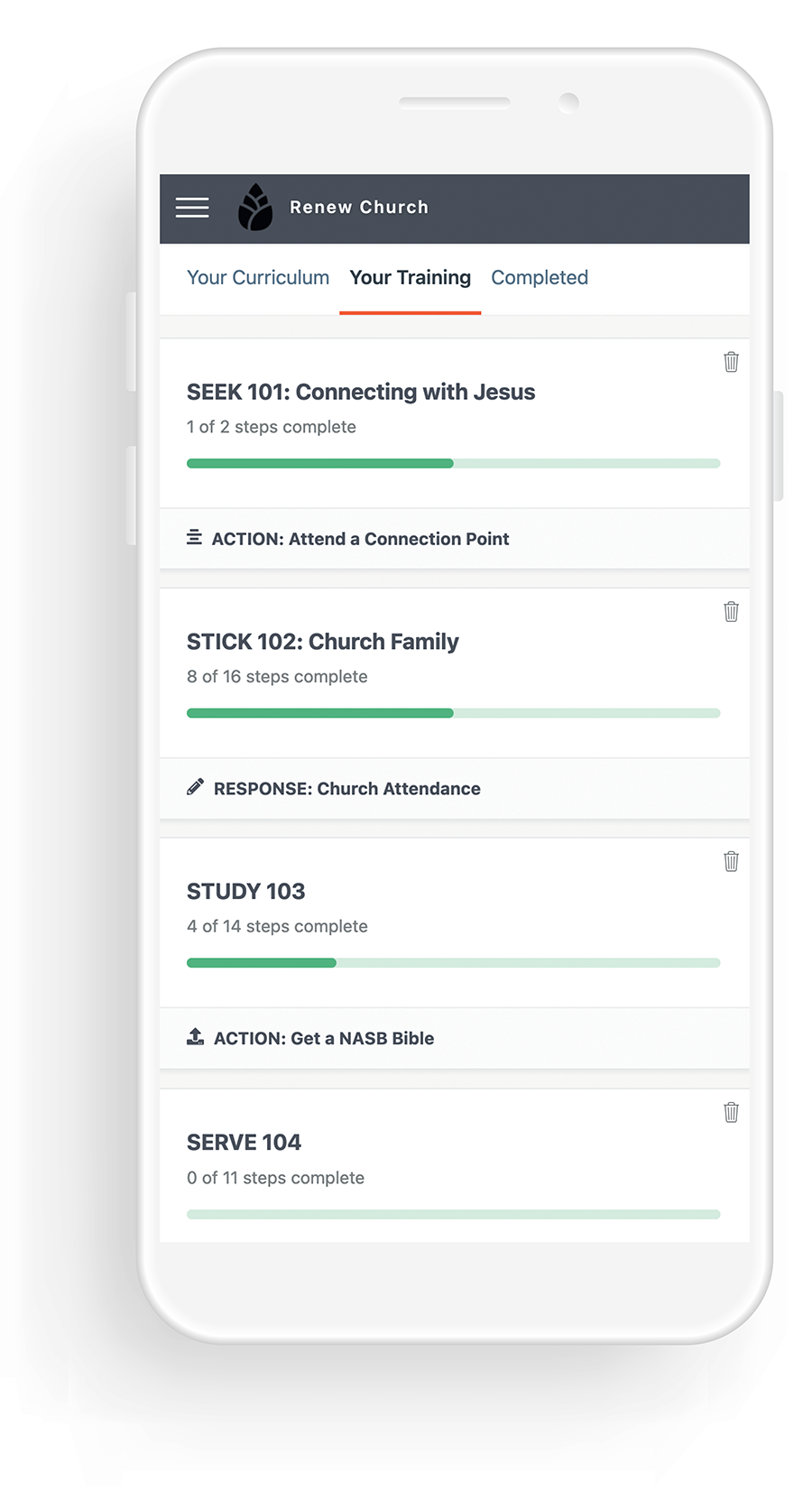 ---
---
STEP 1
Contact us to receive a login and to be assigned the curriculum:
---
---
---
---
STEP 3
Scroll down to see the classes currently being offered at Renew Church or click here to learn more about the program
---
---
The Gospel of John may be the shortest book you've ever read for a book club, but it will likely foster as much discussion as any long book that you've read. In this class, we take an interactive and conversational approach to studying the Gospel of John to uncover the person of Jesus through the eyes of one of his closest friends. Everyone is welcome to participate in this discussion whether you are new to the Bible, just checking it out or looking to re-engage your faith.
6 weeks, at the Renew Church offices beginning Thursday, April 14, 7:00-9:00pm
---
RenewU is made up of three different levels followed by one additional level dedicated to leadership development (Scale) that is unlimited in its scope. Within each of our three foundational levels, we will cover five core elements of biblical discipleship which we call Seek, Stick, Study, Serve and Share. RenewU also includes various electives (felt needs, contemporary issues, etc.) that you can take whenever you want, with a requirement to complete three before graduating to the 400 level.
The pathway through RenewU is as follows (working from the bottom up):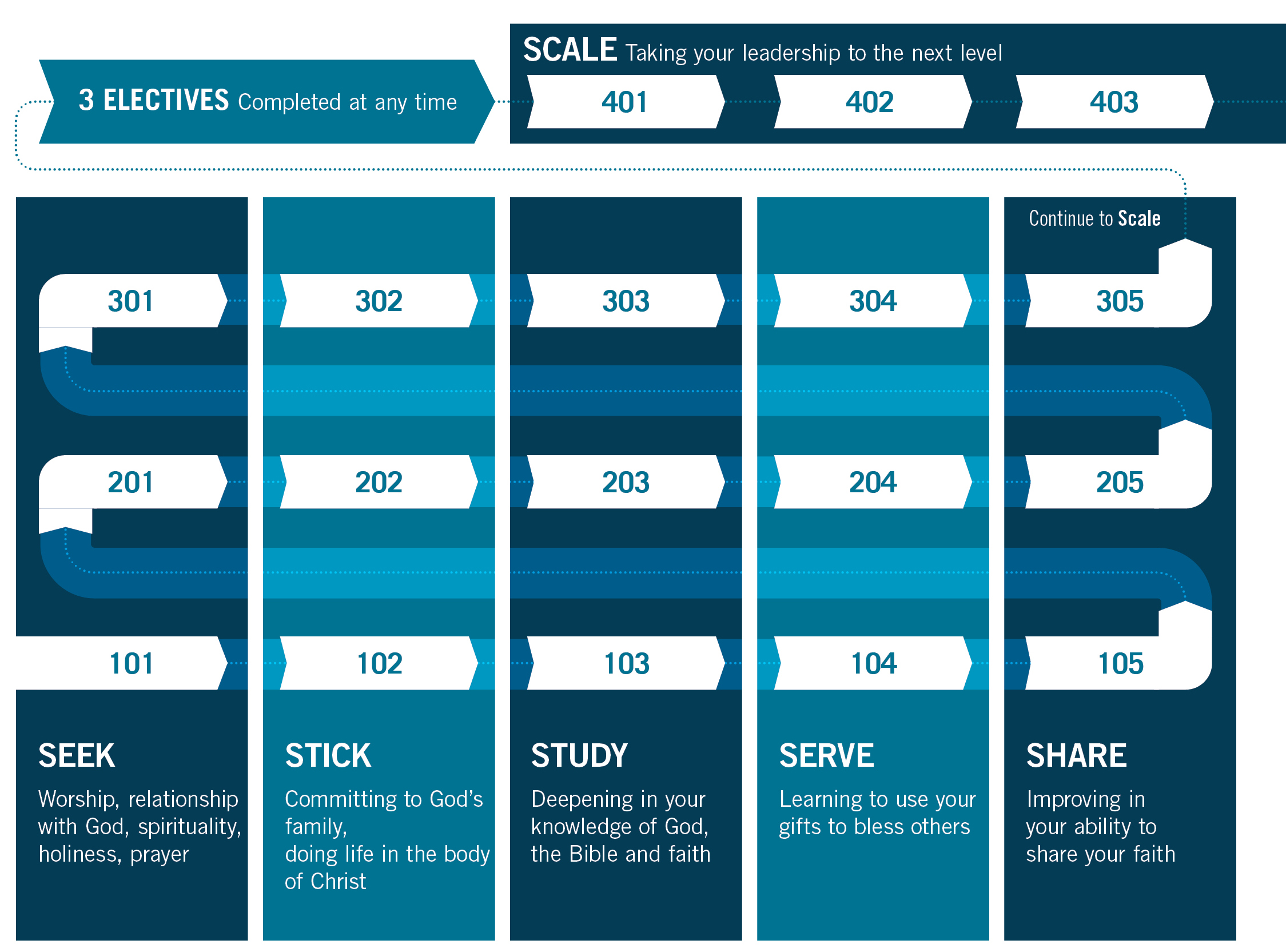 what are the assignments?
---
CLASSES: Must be completed in conjunction with an approved class leader in a group or 1-on-1, as the leader agrees. Classes are typically offered in multiple sessions totalling 6-12 hours.
ACTIONS: We maintain that true discipleship is incarnational and relational. This is why we have built in actions to ensure that life-on-life interaction is contributing to your discipleship.
REQUIRED RESOURCES: Can be completed independently and include books, videos, ebooks and podcasts.
SCRIPTURE: Of course, you'll be reading and studying books of the Bible all along the way!
RESPONSES: You will be asked to complete quizzes and submit responses that inform your Renew Group leader of your progress.
OPTIONAL RESOURCES: Some keen students may wish to dig deeper into a subject. For those students, we've suggested some excellent additional resources.
---
Your progress will be monitored by your Renew Group leader to help you move through the pathway. You will be required to complete all checkpoints on each level before moving on to the next level, but checkpoints within a level can be completed in any order. All checkpoints in levels 100-300, as well as 3 electives, must be completed before a disciple can graduate to the 400 level.
---
---
You are free to move through RenewU individually or in groups. Renew Groups may wish to tackle a checkpoint together. Families may choose to complete one together. Friends might invite other friends to work through a checkpoint together. There are no limits to how you can work with others.