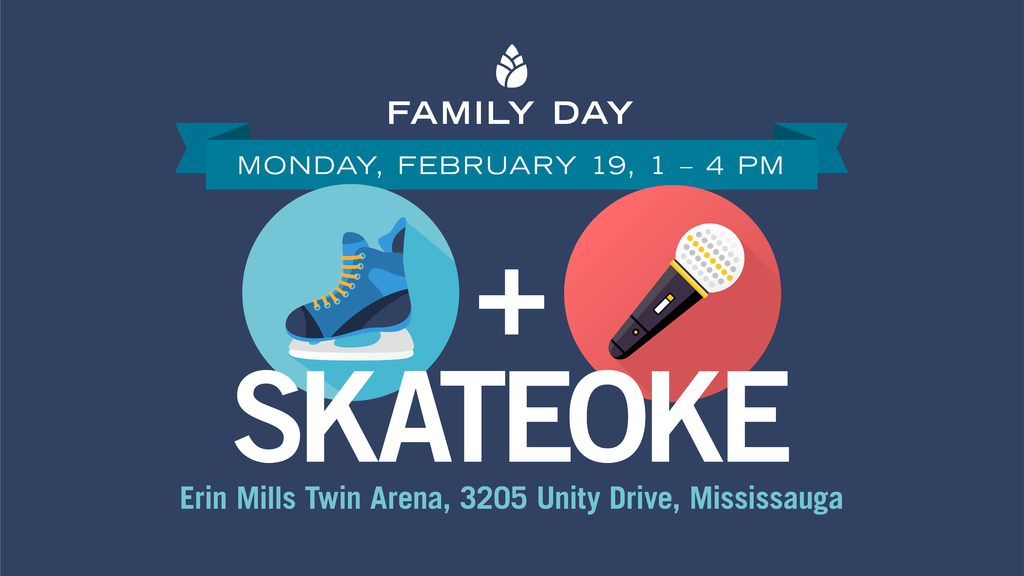 Skateoke
2018-02-19 at 1:00 PM
What happens when you combine skating & karaoke? Skateoke! If you want to be part of the hottest trend poised to sweep the GTA, then come out this Family Day for a fun, family-friendly
mash-up of skating and singing.
Ice time is 1:00 – 3:00pm, and we have the All Purpose Room from 1:00 – 4:00pm for people to hang out in if they are not skating. We will have hot chocolate and snacks available. No skates or helmet rentals.
Location:
Erin Mills Twin Arena
3205 Unity Drive (Winston Churchill/403)
Mississauga, ON L5L 4L5
Get Directions